First occupants of this house, around 1963, were educators Horace B. and Patricia C. Caple. He taught at West Charlotte High School and she at York Road High School.
The couple subsequently moved to Raleigh, North Carolina, when Mr. Caple accepted a position at Shaw University. A 1977 article in the Carolina Times of Durham about the Shaw Players, the university theater group, reported that its director Patricia C. Caple had just been elected President of the National Association of Dramatics and Speech Arts (NADSA). Horace B. Caple, the story went on, "Chairman of Humanities and Arts Division at Shaw,  was re-elected editor of Encore, Theater Magazine of NADSA."
A grave marker for the couple in Carolina Biblical Gardens, St. Marys, North Carolina, reads:
"Caple: Dr. Horace B. 1932 – 1996; Dr. Patricia C. 1932 – _____"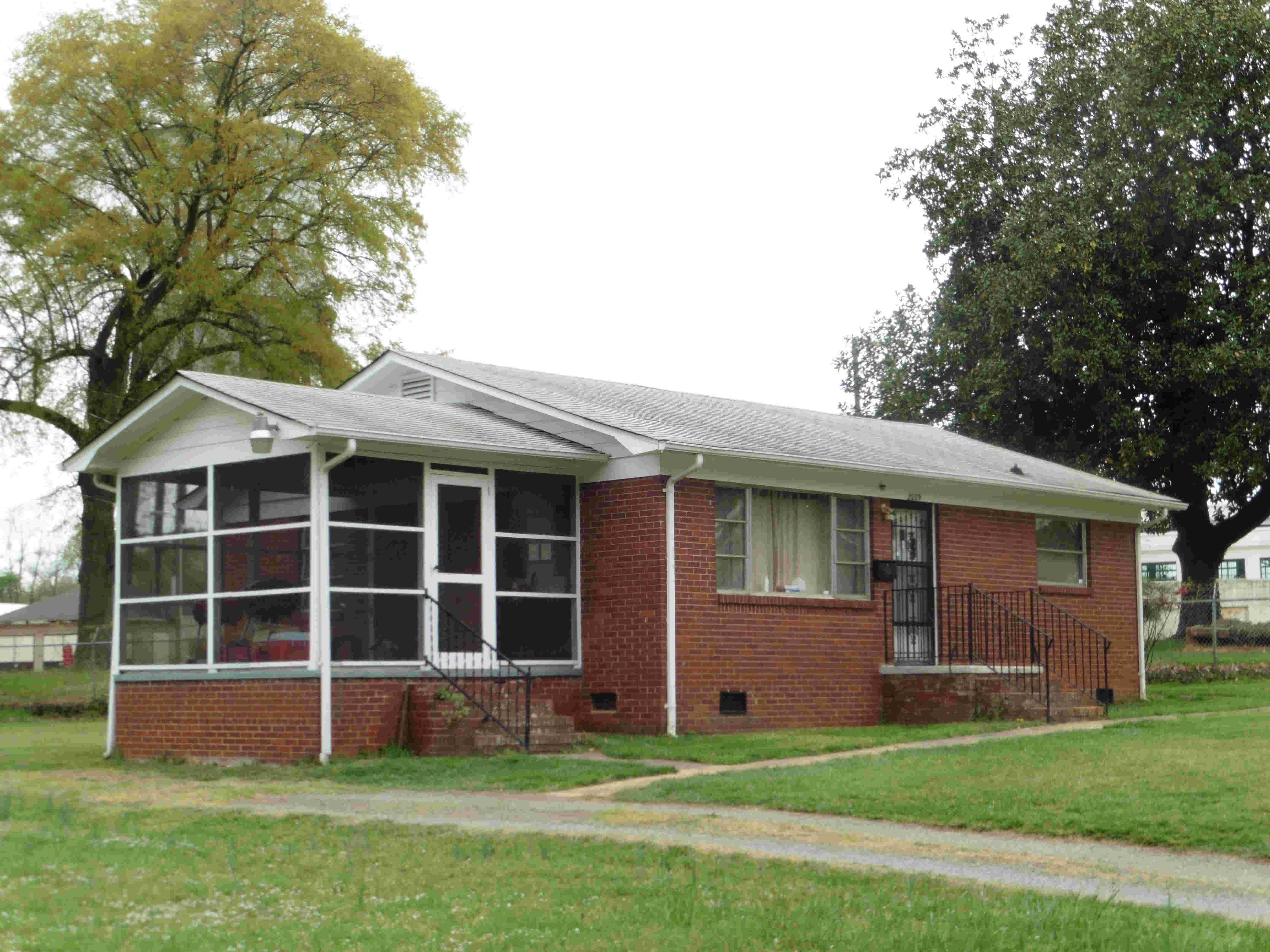 Architecture
Ranch style house, one story in red brick under a gable roof.  Windows are metal-frame units, including a large three-part picture window in the living room. There is no covered front porch, but rather a simple brick stoop. On the east side of the house a gable roof covers a large screened porch.
The house looks quite similar to 2001 and 2005 Washington Avenue next door, both of which also have unusual screened side porches. Those two houses were developed 1961 – 62 by George W. C. Moreland, an African American real estate developer who lived nearby in McCrorey Heights on Patton Avenue.
First appeared in city directory
1962 – not listed. 1964 – Horace B. Caple & Patricia C.
He: Teacher, West Charlotte High School
She: Teacher, York Road High School
1981 city directory – Nancy A. Pethel