The house was "spec built" in 1957 by Ervin Construction, the leading suburban builder in the Charlotte area during the 1950s – 60s. The initial occupants were Joe and Mildred Grier, educators in Charlotte's public schools. The family lived here for over half a century, well into the 2010s.
Joe Edward Grier (4.10.1921 – 8.2.1991) was born and raised in Charlotte. He likely met Mildred Smith, his future wife, when she came to Charlotte to attend Johnson C. Smith University. She was a member of the class of 1945 alongside Catherine Hawkins, who would marry Civil Rights activist Dr. Reginald Hawkins, and Darius Swann, who would eventually become the lead plaintiff in the Supreme Court's landmark school busing case Swann v Charlotte Mecklenburg Schools.
After college Mildred taught for several years in the small eastern North Carolina town of Fairmont in Robeson County while Joe went off to graduate school. A brief note in the Carolina Times, the Durham newspaper that reached African Americans throughout much of the state, mentioned in 1952 that "Joe E. Grier, husband of Mrs. M.S. Grier, instructor at Rosenwald School, was a recent visitor in Fairmont. Grier is a graduate student at University of Illinois, Champaign, Illinois." A story in the county's Robesonian newspaper listing teachers assigned to various schools in 1954 reported that Mildred Grier was teaching history and math at Rosenwald School in Fairmont.
Shortly after that the couple made the decision to return to Charlotte, moving into this new house on Madison Avenue about 1958.  Joe died in 1991 and was buried in Oaklawn Cemetery adjacent to McCrorey Heights. Mildred continued to reside in the family home on Madison Avenue into the 2010s.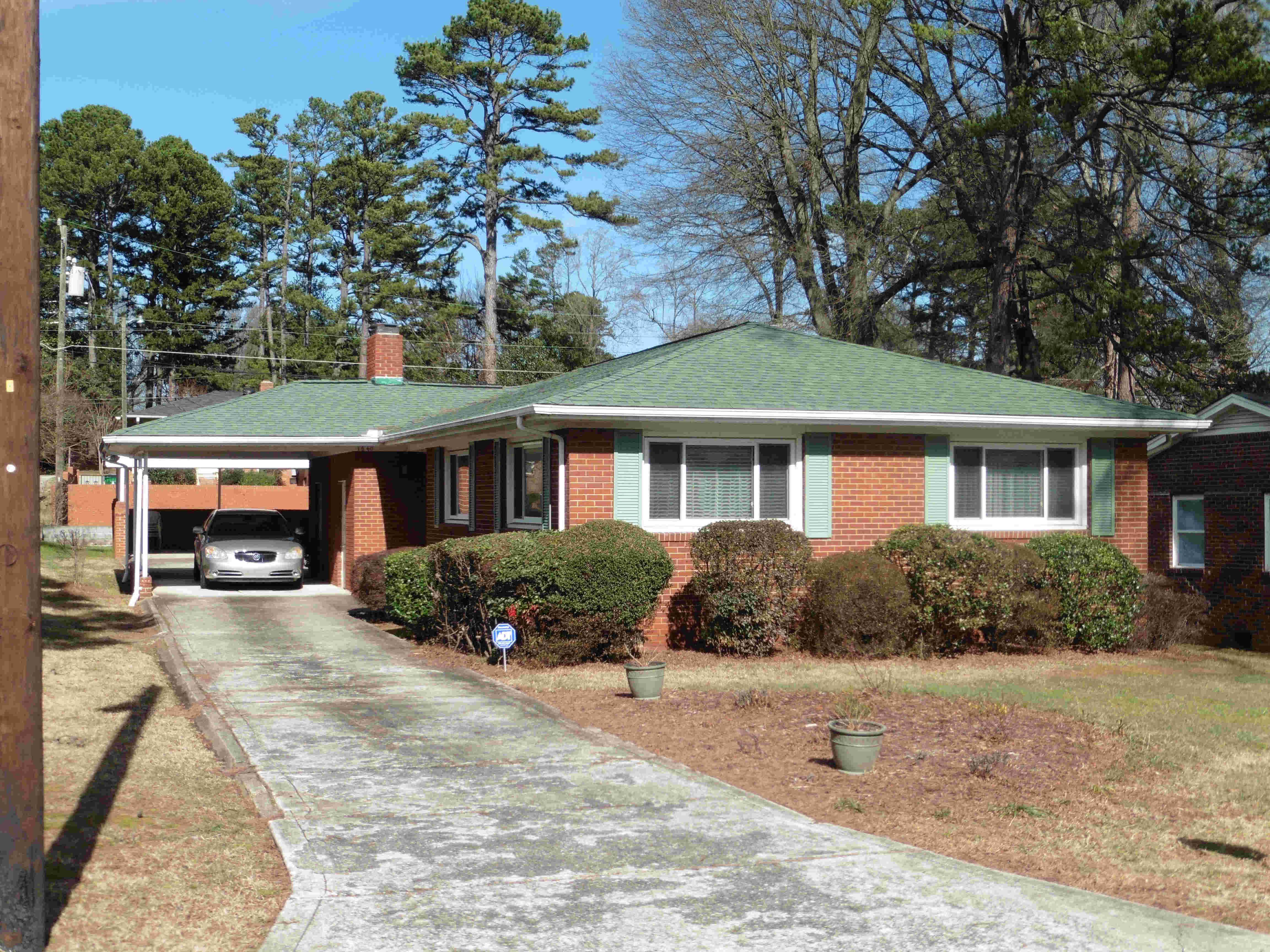 Architecture
Ranch style house in red brick, one-story tall under a hip roof. A hip-roofed extension on the east side forms a carport.
Usually Ranch houses have their long side facing the street. In this case the short end of the house faces the street, while the long side including the main entrance faces east toward the side of the lot. The only other house oriented this way in McCrorey Heights is the residence of Elo Henderson on Washington Avenue.
Madison 1640 permit b,
Date issued: January 31, 1957
Owner: Erwin Construction Co.
Contractor: Erwin Construction Co.
Estimated cost:
Other permit info: Build residence
Madison 1640 permit d,
Date issued: July 8, 1957
Owner: Erwin Construction Co.
Contractor: George D. Sanford [electrician]
Estimated cost:
Other permit info: Permits for wiring, part of the original construction of the house.
Madison 1640 permit c,
Date issued: October 11, 1965
Owner: Joe E Grier
Contractor: Catoe Const. Co.
Estimated cost: $2,800
Other permit info: adding room at rear
Madison 1640 permit e,
Date issued: October 27, 1965
Owner: J. E. Grier
Contractor: Kyles
Estimated cost:
Other permit info: Install central AC
Madison 1640 permit a
Date issued: October 12, 1973
Owner: Joe E. Grier
Contractor: Mangie McQueen
Estimated cost: $480
Other permit info: reroof residence
First appeared in city directory
1959 – Joe E. Grier & Mildred S.
He: Teacher, public school.
She: Teacher York Road High.
Obituaries