Alexander W. Davis took out the permit to build this house in 1956, contracting with Ervin Construction, then the city's busiest contractor and developer of suburban housing. Davis was a "porter" at the Federal Reserve uptown. In the late 19th and early 20th centuries, most Charlotte businesses employed a "porter," a trusted jack-of-all-trades who ran errands and handled building upkeep. His wife Leila M. Davis worked as a public schoolteacher at the Myers Street School.
The Federal Reserve, a branch of the U.S. Federal Reserve that served banks throughout the Carolinas, was evidently a lucrative place to work. Alexander Davis not only built this new dwelling but he also owned the two adjoining older houses. He and Leila had previously lived next door at 1907 Oaklawn Avenue for many years. They now kept that house as a rental dwelling and also bought the next house down the street at 1901 Oaklawn for the same purpose.
In 1974 the City of Charlotte used its eminent domain power to take land on both sides of Oaklawn Avenue in order to widen the the street. The project was part of a planned thoroughfare that would have included present-day Matheson Avenue in the NoDa area. Community activists, especially in the neighborhood that became known as Plaza Midwood, succeeded in blocking the plan but not before Oaklawn Avenue was widened. Alexander and Leila Davis were compelled to sell about twenty feet of lawn in front of their two houses at 1907 and 1911 Oaklawn and they also had to sell land they held adjacent to 1901 Oaklawn.
Alexander and Leila Davis continued to reside here at 1911 Oaklawn Avenue into their retirement years in the 1980s.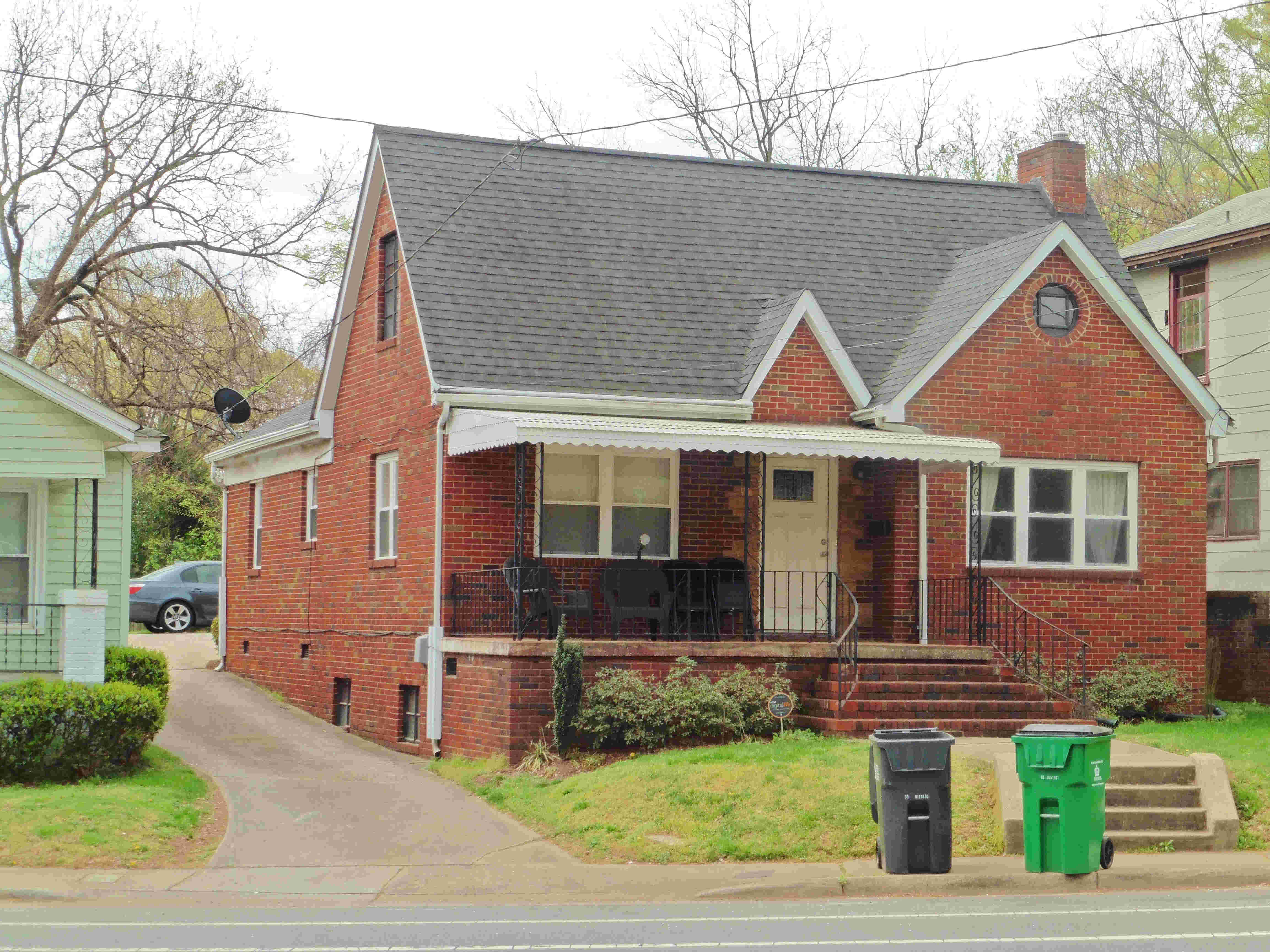 Architecture
Cottage style dwelling, one-story in red brick. Cottage style houses featured steep pitched gable roofs, often with multiple secondary gables. This has a prominent main gable roof, two smaller front gables, and a hip roof at the back of the house. A metal awning over the front entrance is supported by "wrought iron" metal columns.
Building permits
Oaklawn-1911-permit
Date issued: August 3, 1956
Owner: Alexander W. Davis
Contractor: Ervin Const. Co.
Other permit info: to build residence
Building permit files, Robinson-Spangler Carolina Room, Charlotte Mecklenburg Library.
First appeared in city directory
1959 – Alexander W. Davis & Leila M.
He: Porter, Federal Reserve Bank.
She: Teacher, Myers Street School.
1969 – Alexander W. Davis & Leila M.
He: Clerk, Federal Reserve Bank.
She: Teacher, First Ward Elementary School.
1980 – Davis still listed, retired.
City directory collection, Robinson-Spangler Carolina Room, Charlotte Mecklenburg Library.