Built about 1950 – 51 for Lovett A. Warner, who worked for the A.M.E. Zion religious denomination, and wife Annie C. Warner, teacher at the Myers Street School in Charlotte's Brooklyn neighborhood.
*       *       *
Lovett A. Warner was the son of Bishop Andrew Jackson Warner, a remarkable leader in the A.M.E. Zion denomination. A biographer described Bishop Warner's impressive early history during and after the Civil War: "Born a slave in Washington, Kentucky, on March 4, 1850, he ran away from his owners at age 13 and made his way to Ripley, Ohio, where he enlisted in the Army as a drummer boy in 1863. At the end of the war he was discharged with the rank of sergeant and returned to Kentucky. Unable to get the education he desired, he returned to Ohio and attended high school in Cincinnati, finishing at Wilberforce College in Wilberforce, Ohio." Rev. Warner led churches in Kentucky, Missouri, Tennessee and Alabama, and is credited with founding the first AME Zion congregation in Arkansas. He also, wrote another biographer, "was a candidate for the U.S. Congress from the 1st District of Alabama in 1890, a delegate-at-large to the Republican National Convention in St. Louis, MO, in 1896, and a nominee for Governor of Alabama in 1898."
Soon after that campaign he moved to Charlotte to head Clinton Chapel AME Zion Church. The AME Zion denomination consecrated him as a Bishop, serving 1908 – 1912. When an interviewer in those years asked him "how the best interests of the race are to be promoted, Bishop Warner replied, 'Get a home, stay at it. Raise children right and educate them. Save money, pay taxes.'" Bishop Andrew J. Warner died in Charlotte May 31, 1920.
Bishop Warner was a widower when he married Annie Weddington of Charlotte, who had been a teacher at Hampton Institute, the black college in Virginia best known as the alma mater of Booker T. Washington. The couple had one child, Lovett Warner.
When Lovett built this house, one of the earliest post-war homes in McCrorey Heights, he was working as linotype operator at the AME Zion Publishing House in the heart of Charlotte Brooklyn black business district. The Publishing House printed all materials for the AME Zion denomination worldwide. A bevy of big, hot, noisy linotype machines cast molten lead into type for the publications; an operator at each machine used a typewriter-like keyboard to slam each letter into position.
Lovett subsequently used his AME Zion connections to find another job, similarly physical though not machine-driven. The 1959 edition of The Livingstonian, the yearbook of the AME Zion denomination's Livingstone College in Salisbury, NC, listed "Lovett A. Warner, B.A., M.A.," as teacher of physical education.
His wife Anne Collins Warner was an educator who taught at Charlotte's Myers Street elementary school. "Born in Camden, SC, Mrs. Warner … graduated from Mather Academy in Camden, SC (elementary and secondary), earned a Bachelor's degree from Johnson C. Smith University in Charlotte, NC, and a Master's degree from Columbia University in New York, NY. She was a member of Grace A.M.E. Zion Church in Charlotte," reported her obituary in the Charlotte Observer when she died in 2009 at age 92.  
Lovett heeded his father's advice to "'Get a home, stay at it. Raise children right and educate them." Lovett and Anne raised a son in this house they owned at 1819 Washington Avenue. Andrew R. Warner studied at Fisk University and JCSU and went on to a career in computer sales in Washington D.C. In the family's early years on Washington Avenue, Lovett's widowed mother Annie W. Warner also resided with them.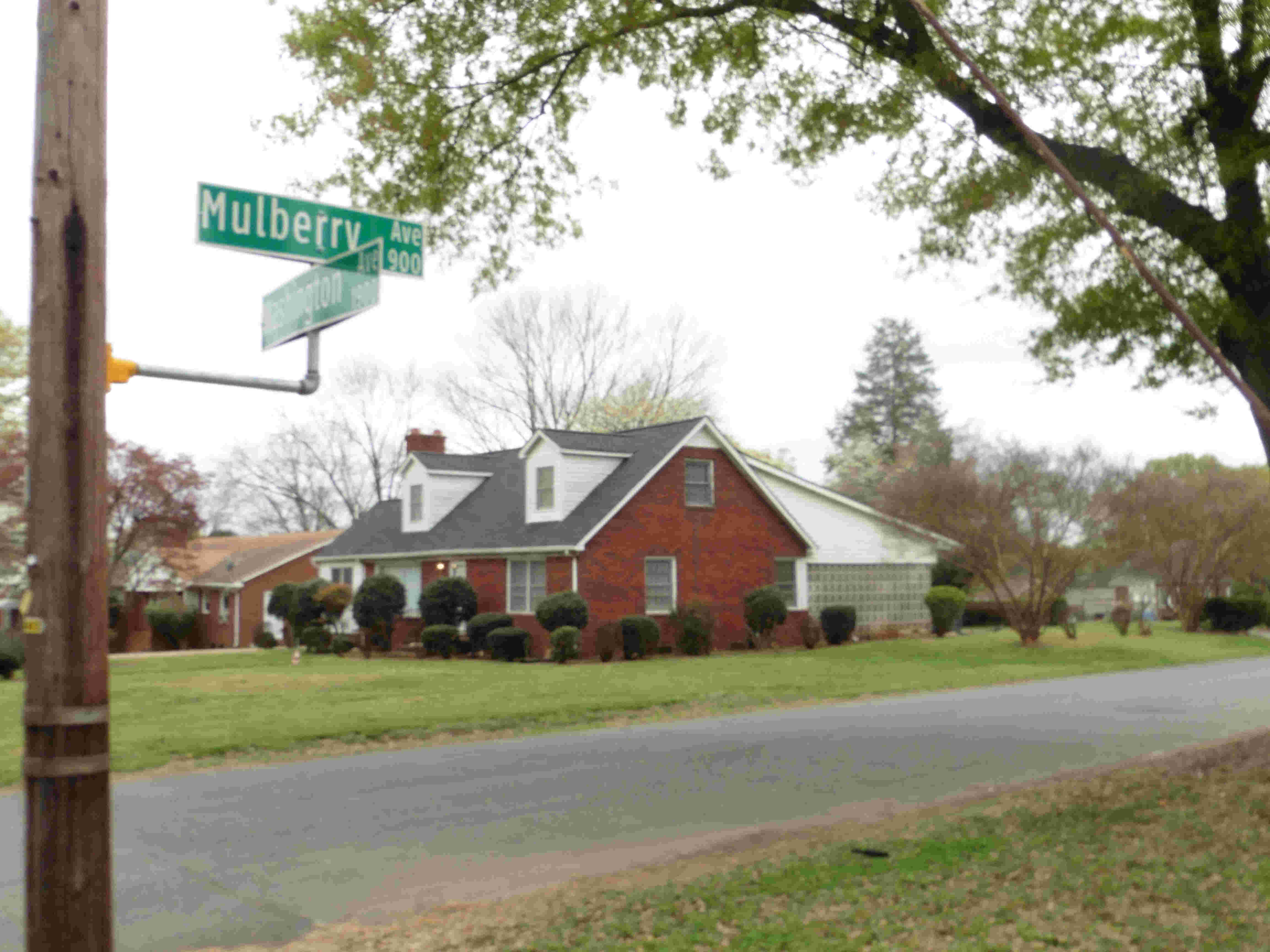 Architecture
1.5 story Cape Cod Cottage in red brick. The main gable roof has two gabled front dormer windows. A large addition is visible at the rear of the house, and another adds a gabled wing at the east side of the residence.
Building permits
Washington-1819-permit-a
Date issued: June 7, 1968
Owner: L.A. Warner
Contractor: Fred Broadway Construction
Estimated cost: $2000
Other permit info: Extend carport at rear
Building permit(s): Washington-1819-permit
Date issued: August 19, 1964
Owner: L.A. Warner
Contractor: Custom Vent Awning Company
Estimated cost: $1000
Other permit info: Aluminum siding
First appeared in city directory
1951 – Lovett A. Warner & Annie C.
He: Linotype Operator, AME Zion Publishing.
She: Teacher, Myers Street School (Also at 1819: Jennie; also Annie W., widow Bishop A Warner)
1982 city directory — still listed.
Resources
"Andrew Jackson Warner," in A.B. Caldwell, History of the American Negro and His Institutions, North Carolina Edition (Caldwell Publishing, 1921), pp. 213 – 217. On-line at: https://books.google.com/books?id=tzoTAAAAYAAJ&pg=PA213&dq=%22andrew+jackson+warner%22+bishop&lr=&ei=lH9qSZHDN474MMyBmdAO#v=onepage&q=%22andrew%20jackson%20warner%22%20bishop&f=false
"Andrew Jackson Warner," in Notable Kentucky African Americans Database, University of Kentucky. On-line at: http://nkaa.uky.edu/record.php?note_id=1174
"Andrew R. Warner," obituary in the Washington Post, June 14, 1988. On-line at: https://www.washingtonpost.com/archive/local/1988/06/14/barnard-welsh-76-dies/8d4925c4-037d-45a6-9752-fd3d07f7cc50/?utm_term=.976ad29ab7be
"Anne Collins Warner," obituary in the Charlotte Observer, February 3, 2009.  On-line at: http://www.legacy.com/obituaries/charlotte/obituary.aspx?pid=12367
The Livingstonian, 1959 yearbook of Livingstone College. On-line at: https://archive.org/stream/livingstonian1951959livi/livingstonian1951959livi_djvu.txt
"Warner Important Figure in A.M.E. Zion Church," Knoxville News Sentinel, May 15, 2017.  On-line at: http://www.knoxnews.com/story/opinion/columnists/robert-booker/2017/05/15/warner-important-figure-a-m-e-zion-church/320591001/