Built 1959-60 for first owner-occupants Otis L. Young and wife Lou Venia S. Young.
The 1961 city directory listed Mr. Young as a Porter for the Southern Railway. The position of Porter was one of the top jobs available to African American men in the era of segregation. Porters were usually unionized, and thus had better wages and job security than most workers in the South, black or white.  Mr. Young worked for the Southern Railway, the main transportation link across the South in the era before interstate highways. The Southern Railway branded its mainline from Atlanta through Charlotte to Washington, DC, as the "Main Street of the South."
"Mrs. Young spent her career as a teacher at Bruns Ave. and after 1977 as a librarian at Our Lady of Consolation Catholic School," according to a 1989 article honoring their gardening efforts as winners of the Charlotte Post Lawn of the Year Contest.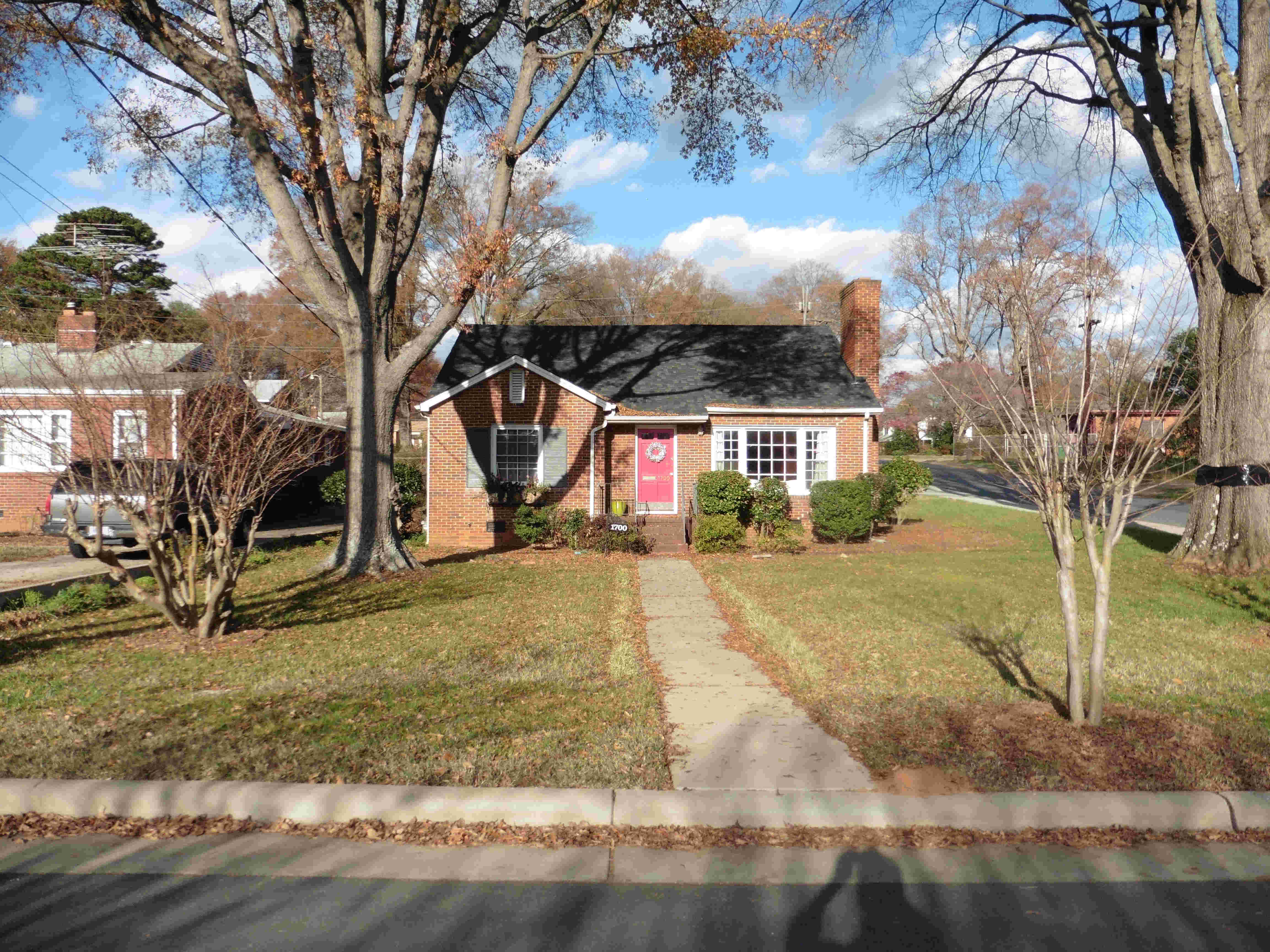 Architecture
1-story red-brick Cottage style dwelling on a corner lot. The Cottage style featured steeper roofs and more compact massing than the long, low Ranch style houses that also were built in this period. This house has a main gable roof, a smaller projecting front gable facing Patton Avenue. The prominent chimney on the side facing Clifton Street is a 1975 addition by the original owner.
Building permits
Patton-1700-permit
Date issued: January 11, 1965
Owner: Mr. Otis Young
Contractor: Catoe Construction Co.
Estimated cost: $800
Other permit info:  extend rear porch
Patton-1700-permit-a
Date issued: January 22, 1975
Owner:  Otis L. Young
Contractor:  Hefner Sales and Contracting
Estimated cost: $3000
Other permit info: Carport and chimney addition
Patton-1700-1701-permit
Date issued: December 8, 1959
Owner: Otis L. Young
Contractor: Edwin O. Clarkson
Other permit info: Build residence
Building permit files, Robinson-Spangler Carolina Room, Charlotte Mecklenburg Library.
First appeared in city directory
1961 – Otis L. Young & Lou Venia S.
He: Porter, Southern Railway She: No occupation listed
City directory collection, Robinson-Spangler Carolina Room, Charlotte Mecklenburg Library.